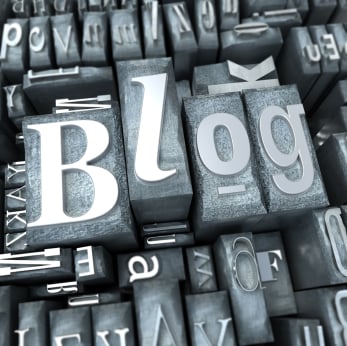 What is the difference between CMS, Blogs, Websites and Websites Builders?
by Sophy Mavridis
So, you're new to this online business thing and all you hear about is CMS, blogging and websites. No wonder you might be confused, at the end of the day, what's the difference and why should you bother? Oh well, I hope you'll get more clarity on the matter by reading this article.
Let's first analyze some basic definitions of each term (Wikipedia):
– CMS or Content Management System: is a computer application that is used to create, edit, manage, search and publish various types of electronic text and digital media
– Blog (coming from weblog): is a type of website, usually managed and maintained by an individual, that has regular entries of commentary, description of events and material such as video or graphics. These "entries" (usually called "posts") are displayed in reverse chronological order. "Blog" can also be used as a verb, meaning to add content to a blog.
– Website: a collection of related web pages, videos and other digital material that are hosted on one web server, usually accessible over the Internet.
– Website Builder: online or offline tool used to build websites, that are meant to serve people that want to build their own website but they have no knowledge about the technical aspects of website programming. For the matter, we will only talk in this article about the online web builders' providers (one example of offline website builder would be Adobe Dreamweaver).
So, to recap a little bit before moving on:
– A website is a collection of web pages
– A blog is a collection of pages and posts that runs on a content management system (or simply said, you have a pre-defined structure and even template you can just use)
– A website builder also uses a content management system, but it allows you to design your own website the way you want it
Next, I want you to pay attention to the MAIN two differences between a blog and a website. One – the blogs reveals the posts in reverse chronological order, while in a website you can choose the way the pages are arranged according to the navigation setting on your website. And the second – while a blog allows you to interact with your audience in the form of comments to posts and pages, that is not valid anymore for a static website.
If you are trying now to decide which one is best to use, the basic criteria should be the ease of use and the cost of each option.
If you want to save money, you can arrange your own website hosting and create your blog, by sourcing a template and installing all the necessary plug-ins (like the autoresponder). It's the do it yourself way, and you might get stuck – but feel confident there's always a way out and you can use the online resources to get out of it fast!
If on the other side you don't mind paying a little extra for your web hosting, template and blog installation, then go with a website builder. Make sure you do your homework and research the website builders offers, as they might include useful gadgets (like autoresponder or datafeed). These packages can cost you way less compared with buying them alone.
Are you more clarified now? I certainly do hope so! All the best with the creation of your online page, be it a blog or a website!
Hope you enjoyed the article,
NBW